The shop offers a selection of stylish articles, jewellery, stationery, decoration accessories, games for young and old. You can also discover our large choice of art books, exhibition catalogues, postcards…
The museum shop is open at the opening time of the museum.
Enjoy the advantages with our loyalty card (available on request at the museum reception).
THE EDITIONS
For each exhibition, the Würth France Museum in Erstein publishes a catalogue.
All of our publications are available at the shop
Musée Würth France Erstein
Publication : « Musée Würth France Erstein (architecture d'un musée) »

Price: 23 €

French edition
Format: 29 x 24 cm - 83 pages
Catalogue edited by Swiridoff Verlag
(2009)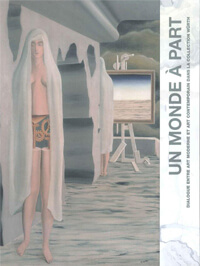 Un monde à part
Inaugural exhibition « Another world »

Price: 29.90 €

French edition
Format: 29 x 23 cm - 167 pages
With contributions from Viktoria von der Brüggen, et Jacques et Clément Vergély
Catalogue edited by Swiridoff Verlag
(2008)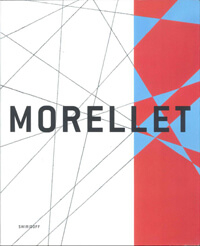 François Morellet
Exhibition « François Morellet: Reason and Derision »

Price: 34.80 €

Bilingual edition (French, German)
Format: 29 x 23 cm - 153 pages
With contributions from François Morellet, Serge Lemoine, Sonja Klee, Daniel Abadie
Catalogue edited by Swiridoff Verlag
(2008)
Coups de cœur
Exhibition « Love at first sight »

Price: 48 €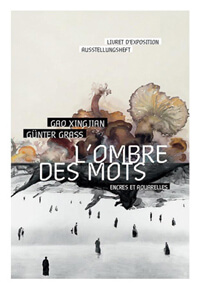 L'ombre des mots
Exhibition « The shadow of words »

Price: 18.90 €

Bilingual edition (French, German)
Format: 24 cm - 63 pages
Catalogue edited by Swiridoff Verlag
(2009)
Gao Xingjian : Después del diluvio / Après le déluge
Exhibition « Gao Xingjian : Después del diluvio / Après le déluge »

Price: 23.90 €

Quadrilingual edition (French, German, Spanish, English)
Format: 28 cm - 145 pages
With a contribution from Montse Badia
(2008)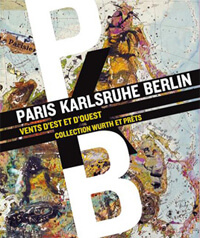 Paris-Karlsruhe-Berlin
Exhibition « Paris-Karlsruhe-Berlin : Vents d'Est et d'Ouest »

Price: 58 €

Bilingual edition (German, French)
Format: 30 cm - 287 pages
With a contribution from Axel Heil
Catalogue edited by Swiridoff Verlag
(2010)
Anselm Kiefer
Exhibition « Anselm Kiefer »

Price: 29 €

Trilingual edition (French, German, English)
Format: 21,5 x 26 cm - 112 pages
With a contribution from Danièle Cohn
Catalogue edited by Swiridoff Verlag
(2011)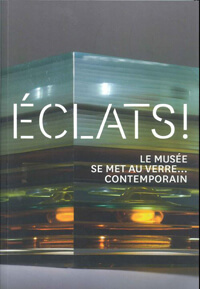 Eclats ! Le Musée se met au verre… contemporain
Exhibition « Eclats ! Le Musée se met au verre…contemporain »

Price: 29 €

Trilingual edition (French, German, English)
Format: 16,5 x 24 cm - 127 pages
With a contibution from Bettina Tschumi
Catalogue edited by Swiridoff Verlag
(2011)
Xenia Hausner – Flagrant Délit
Exhibition « Xenia Hausner. Flagrant Délit »

Price: SOLD OUT

Bilingual edition (French, German)
Format: 28 x 22,5 cm - 144 pages
With contributions from Rainer Metzger, Michaël Haneke, Peter-Klaus Schuster
Catalogue edited by Swiridoff Verlag
(2012)
L'Appel de la Forêt
Exhibition « L'Appel de la Forêt – Arbres et forêts dans la collection Würth »

Price: SOLD OUT

Sold with a booklet which contains the french translations.
Format: 24,5 x 32,5 cm – 320 pages
Booklet (french translations): 68 pages
Catalogue edited by Swiridoff Verlag
(2011)
Art Faces
Exhibition « Art Faces, des photographes rencontrent des artistes »

Price: 38 €

Bilingual edition (German, English) sold with a booklet wich contains the french translations
Format : 22,5 x 27,5 cm – 127 pages
With contributions from François Meyer…
Catalogue edited by Swiridoff Verlag
(2003)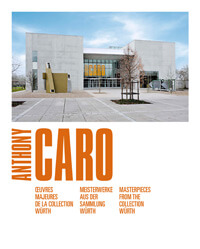 Catalogue Exhibition "Anthony Caro"
Exhibition « Anthony Caro, œuvres majeures de la collection Würth »

Price: 74 €

Trilingual edition (frensh, german, english)
Format : 23,5 x 29,5 cm – 114 pages
With contributions from Ian Barker
Catalogue edited by Swiridoff Verlag
(2014)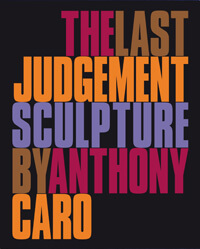 The last Judgement von/by Anthony Caro
Exhibition « Anthony Caro, œuvres majeures de la collection Würth »

Price : 42,80 €

English oder german edition sold with a booklet which contains the french translations
Format : 23,5 x 30 cm – 208 pages
With contributions from Ian Barker
Catalogue edited by Swiridoff Verlag
(2001)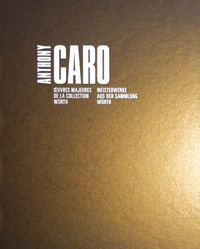 Box Exhibition Anthony Caro
Exhibition « Anthony Caro, œuvres majeures de la collection Würth »

Price: 94 €

Including the english or german editon of "The Last Judgement" sold with a booklet wich contains the french translations and the trilingual exhibition catalogue "Anthony Caro, œuvres majeures de la collection Würth"
Format : 25,5 x 32 cm
(2014)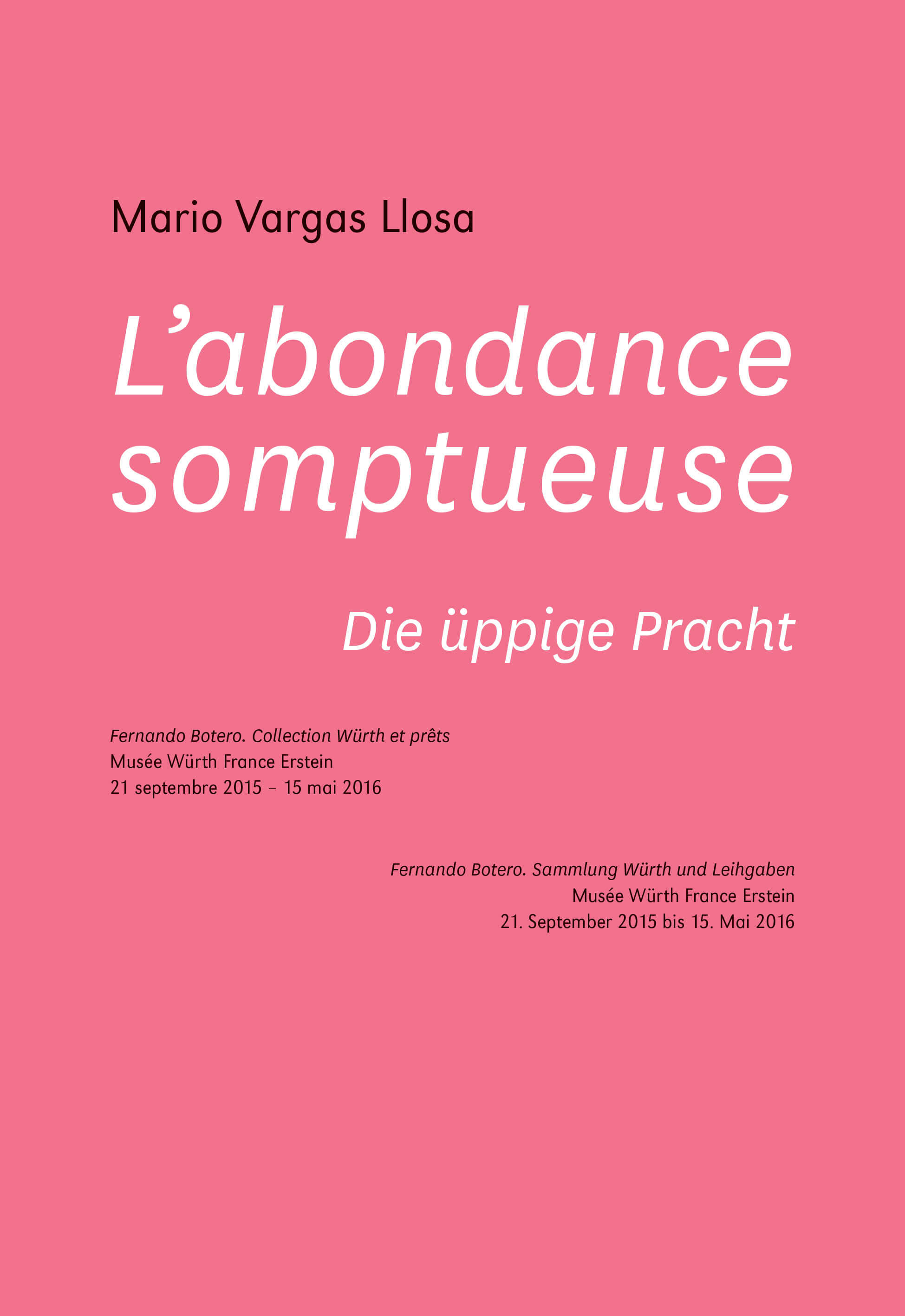 L'abondance somptueuse
Exposition « Fernando Botero. Collection Würth et prêts »

Prix : 13 €

Texte de Mario Vargas Llosa
Versions française et allemande éditées à l'occasion de l'exposition
Mario Vargas Llosa. «La suntuosa abundancia»
© Mario Vargas Llosa, 1984
ISBN 978-3-89929-325-8
Format : 16,5 x 24 cm – 56 pages
Catalogue édité par Swiridoff Verlag (2015)
L'autre guerre. Satire et propagande dans l'illustration allemande (1914 – 1918)
Exposition « 1914 – 1918 : Guerre d'images – Images de guerre »

Prix : 37,00 €

© 2016 Franck Knoery, Bernadette Schnitzler, Florian Siffer, David Welch
Edité par les Musées de la Ville de Strasbourg
ISBN 978-2-351251-461
Couverture : Anonyme, Gott strafe England! Gott strafe es!
Format : 21,5 X 34 cm – 208 pages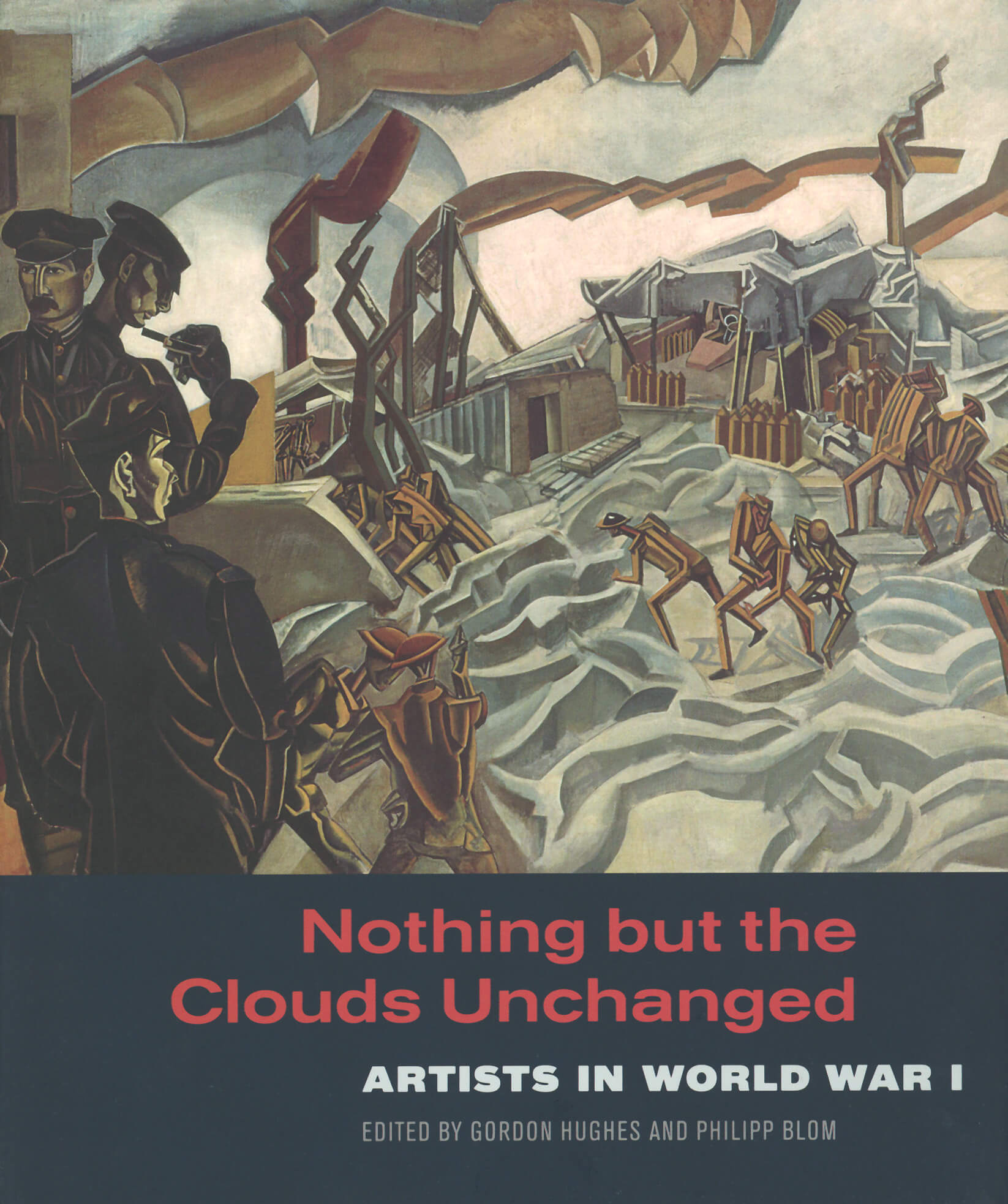 Nothing but the Clouds Unchanged. Artists in World War I
Exposition « 1914 – 1918 : Guerre d'images – Images de guerre »

Prix : 37,00 €

© 2014 J. Paul Getty Trust
Publié par le Getty Research Institute, Los Angeles
Edité par Gordon Hughes et Philipp Blom
ISBN 978-1-60606-431-3
Couverture : Wyndham Lewis, A Battery Shelled (détail), 1919
Format : 21 X 26 cm – 200 pages
Livret de traductions française et allemande
Format : 19,5 X 25 cm
De la tête aux pieds
Du 31 janvier 2017 au 07 janvier 2018

Tarif : 48 €
© 2012 Les auteurs, Kunsthalle Würth, Schwäbisch Hall et Swiridoff Verlag, Künzelsau
© 2012 Kunsthalle Würth, Schwäbisch Hall et Swiridoff Verlag, Künzelsau
ISBN 978-3-89929-256-5
Couverture : Marc Quinn, AAA GTATA GGCAG, 2009
Format : 24.5x32cm – 256 pages
Livret de traduction française
Format : 22 x 30 cm - 16 pages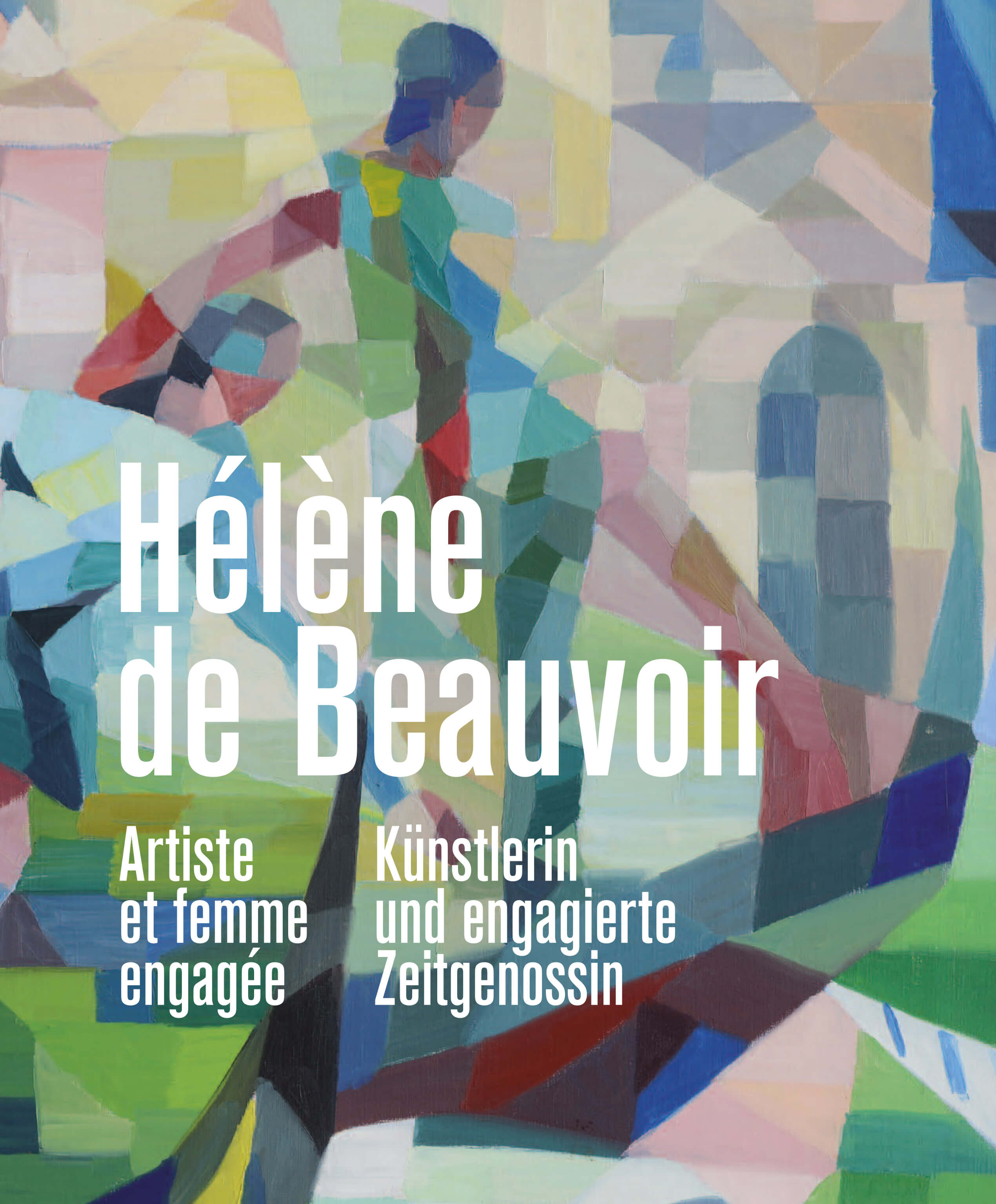 Hélène de Beauvoir
Du 28 janvier 2018 au 9 septembre 2018

SOLD OUT

Edition bilingue (français, allemand)
Format : 21.5 X 26 cm
Catalogue édité par le Musée Würth France Erstein et Swiridoff Verlag (2018)
Orders from France can be paid by cheque.Please send to the address below, accompanied by the completed order form :
MUSÉE WÜRTH FRANCE ERSTEIN
Z.I Ouest
Rue Georges Besse
F-67150 ERSTEIN
*Free postage and packaging*