Tout public

24 €, 20 € (tarif réduit)
J'achète mes billets
More information on
+33 388 64 74 84
COMPLET ! André Manoukian
Biographie
Né en 1957 à Lyon de parents arméniens, André se passionne pour le piano dès l'âge de 6 ans. D'abord étudiant en médecine, il part étudier la musique à la Berklee School of Music de Boston. À son retour en France, il fonde le groupe Horn Stuff. En 1983, il découvre la chanteuse Liane Foly pour laquelle il crée les premiers succès (Au fur et à mesure, Doucement), puis collabore avec Charles Aznavour, Gilbert Bécaud, Diane Dufresne, Nicole Croisille, Natacha Atlas, Janet Jackson, Camille Bazbaz et Malia.
André est bien connu du grand public pour sa participation, en tant que juré de la Nouvelle Star (M6), exprimant avec bonheur une personnalité « poète » et « philosophe psycho-érotico-cosmique ». En 2006, il entame une coopération avec la chanteuse afro-britannique Malia. Il crée son propre label (Va Savoir – EMI Group) et sort l'album Inkala (juin 2008) avec Laurent Robin (batterie), Ira Coleman (contrebasse), qui se démarque par l'utilisation du chant modal arménien aux blue notes caractéristiques.
Sur l'album « So in love », il explore de grands standards de Cole Porter, Burt Bacharach et George Gershwin chantés par la nouvelle scène (Anaïs, Emily Loizeau, Helena Noguerra, Camélia Jordana, Benjamin Siksou, Cocoon, China Moses et Tété). Véritable succès, l'album se classe dans les cinq meilleures ventes de jazz en 2010. Installé dans « la plus belle vallée du monde », il fonde la même année le  Cosmojazz de Chamonix, premier festival Jazz en Altitude.
Depuis septembre 2013, il anime sur France-Inter une chronique musicale à 7h20
Pygmalion et musicien hyper sensible, André Manoukian est avant tout un pianiste de jazz ouvert aux influences. Longtemps, il n'a entendu dans la mélancolie que complainte et pathos. Il lui fallait gratter le vernis pour voir les éclats d'âme de ce mode typique, à la fois majeur et mineur, qui irrigue tout le chant du terroir arménien. "A Kind Of Mélancholie", c'est ce qu'exprime "Melanchology", une étude toute personnelle en douze mélodies, tour à tour songeuses puis joyeuses, danses obsédantes ou ballades entêtantes, toujours ciselées au plus près. André Manoukian a choisi des partenaires au diapason, Stéphane Huchard (Batterie), Christophe Wallemme (Contrebasse) et Hervé Gourdikian (Sax, duduk) prêts à s'inscrire dans une aventure au long cours, afin de bâtir un groupe et un son des plus convaincants.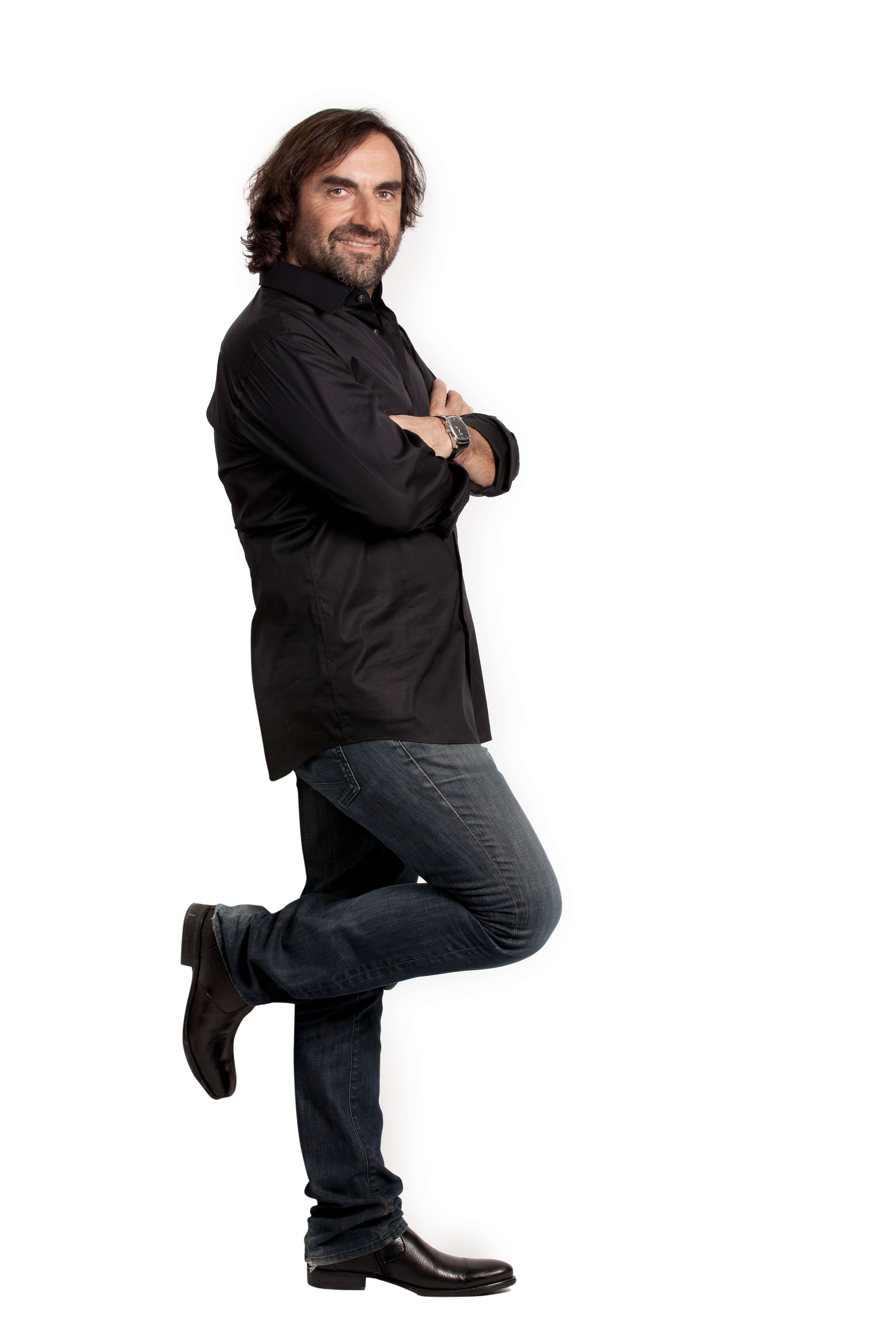 Quelques mots sur Apatride !
L'Orient, mes grands-parents en furent chassés. Longtemps je fus allergique à ses excès, son sucre,  sa passion.
Jusqu'aux retrouvailles, autour d'un piano : "- Pourriez-vous me jouer quelque chose d'arménien ? "
Une vague mélodie de ma grand-mère égrenée d'un doigt hésitant…
"- On dirait du Satie…"
Et me voilà parcourant de nouveaux territoires sonores, armé de tambours sacrés Iraniens, d'un violoncelliste Turc, d'une chanteuse Syrienne, d'un duduk Arménien, de rythmes « Alaturka », repoussant les frontières mentales pour dessiner les contours d'un paradis perdu, entre Vienne et Samarkhande, à la recherche d'éclats de spleen, pour retrouver, le temps d'un concert, l'âme de mes ancêtres.
Une rencontre avec André Manoukian est prévu Samedi 17 novembre à 17h00, à l'auditorium du musée.
Photos : Solène Reanault et Gwen Lebras